Our Mission
To sell quality plumbing & heating products in partnership with our Manufacturers and provide superior service that exceeds our customer's expectations.  We will do this by having highly trained and dedicated people acting responsibly and building long-term relationships at every level of the distribution chain.
Bryan O'Connor
Administration / Special Projects
Bryan joined JBO in 1974 after graduating from the University of Dayton.  He loves sharing his 40+ years of Industry experience with the next generation of JBO.   Bryan enjoys golf and spending time with his 5 grandchildren.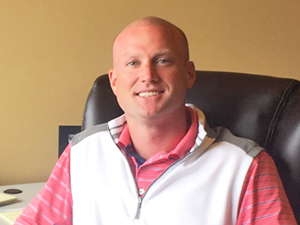 Casey Devlin
Principal / Owner 
Outside Commercial Sales: Engineers, Architects & Contractors
cdevlin@jboconnor.com
Casey graduated from Allegheny College with a degree in Economics.  He joined JBO in 2006.  Casey has three children, a dog named Sloan, and enjoys boating & golf in his free time.
Louis Stamerra
Outside Sales / Showroom Specialist / Wholesalers
Louis joined JBO in 2016 after a long career in retail with Bed Bath & Beyond working his way up to District Manager.  Louis comes from a family of 10 brothers & sisters and enjoys spending time with them, as well as his own son.  He is a huge Pittsburgh sports fan.
Michael Eckert
Outside Sales

meckert@jboconnor.com
Michael is our newest edition to our JBO team.  Michael comes with many years experience in the plumbing and heating business, most recently with Venango Supply and Irr Supply.  Michael lives in the north hills of Pittsburgh with his wife, and their son.  
Chuck Scheuble
Outside Sales calling on Wholesalers
Chuck is our backflow prevention specialist calling on water purveyors, Fire Protection Industry, and training trade unions, and backflow certification schools.  Chuck joined JBO in 1983 after spending time in Texas with Universal Rundle Corp. as a District Manager.  He graduated from the University of Dayton, has two sons, and is a huge sports fan.